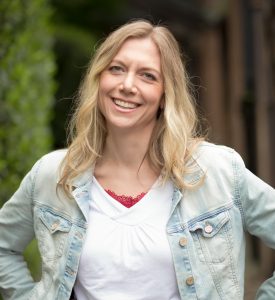 Carla Grundison, BSc
Intuitive Coach & Energy Practitioner
I work mainly one-on-one with folks.
Coaching around trusting your intuition & developing your spiritual abilities.
An alternative and complement to conventional counselling or therapy to find deep relaxation, inner peace & clarity.
Uncover wisdom from within and explore the spiritual world.
Sessions are done on Zoom or by phone, so we can connect no matter where you are.
Helping you bring ease to your everyday life,
trust your decisions,
feel more comfortable in your own skin,
and simply fear less
- that's my goal.
Things about you that will make for a good fit for working together
~ you're open to the possibility that more exists beyond what we can perceive with the five senses
~ you're open to receiving messages from spirit/source/universe (whatever term you use) and its messengers – guides, angels, other beings etc – that's not too 'woo woo' for you
~ you don't expect immediate results or healing, and you're open to possibilities.
Add any of these and it's likely to make for a really great fit
~ you're curious about the spiritual world and are keen to explore
~ you struggle with doubt about whether you're 'doing it right' when it comes to using your intuitive abilities
~ you'd love to clear away the confusion you have around your understanding of the spirit world
~ you struggle with fear, self-doubt, decision-making, or something else causing inner-turmoil and stress, and you are keen to see how intuitive work could help.
What we can explore
• getting you connected to your intuition and spiritual abilities (yes, you do have them)
• energy work (reiki & angelic healing)
• akashic records (the energetic imprint of your soul's experiences)
• oracle cards (get messages & learn ways to use cards)
• mediumship (connecting to guides, angels, & those who have passed on)
• Metatronia Therapy® (healing specifically from Archangel Metatron)
• yoga nidra (similar to a guided meditation, remove limiting beliefs)
• a specific issue that has you stressed, struggling, or feeling stuck (discover how the above modalities can help you get closer to a resolution)
Learn more about the modalities.
Short-term benefits of intuitive work (...an incomplete list)
Exploration of your inner consciousness, the spirit world, and what can be perceived outside of the five senses
A reprieve from stress, worry, and self-criticism
Time for yourself and self-discovery – time to tune-in closely to your heart and inner wisdom
Clarity about your next step in a situation
Increased trust in your own intuitive abilities
A spark of inspiration and interruption to feeling down or unfocused
Grounding and centering to experience a greater sense of being in the moment
Alleviation of physical pain – energy work can instigate healing on a physical level
Long-term benefits of regular intuitive work (...another incomplete list)
Relationships & Communication – Improve your ability to share your truth with confidence
Decision-Making – Trust yourself & connect with what feels right instead of what you think you should do
Resilience – Know that you can get through anything that comes your way
Self-Confidence – Worry less about what people think and feel more at ease
Your Outlook on the world around you becomes brighter
Compassion increases as you develop a greater sense of connection to others
Reactions & Responses to circumstances and situations become more positive and accepting.
Spiritual & Intuitive Connection – Discover and strengthen your intuition & connection to spirit
The most valuable shifts and lasting benefits really come from regular sessions. 
Four Week  Inner Explorations
Four weeks of regular one-on-one sessions.
Four options to choose from, depending on what you feel called to focus on.
Frequent sessions over a fixed period of time allow for focused attention on a certain area of growth, and create an opportunity for guided exploration that builds from one session to the next.
 Discover and develop your way of working with spirit.
Single sessions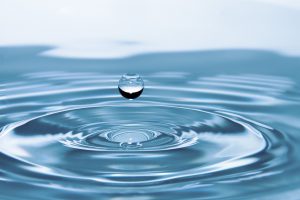 Well-suited to folks:
• Looking to dip their proverbial 'toe in the water' of experiencing an intuitive session
• Who feel most in alignment with booking one session, or a few sessions, at a time.
Pricing:
$120 – 60min session
$160 – 90min session
Book 3 or more at once:
$100 – 60min session
$135 – 90min session
30min & 45min sessions are still available as follow-up only. Contact me to book.
Canadian dollars. GST will be added for Canadian residents.
A Note About Pricing
To those for whom these rates are out of reach, please contact me so we can find a way to make a session available to you.
All sessions are currently offered online by Zoom or by phone.
Let's connect to see if working together feels like a good fit.