Intuition Development Coaching
Endless support, guidance and magical discoveries await you through your intuitive connection – & it's far simpler to tune-in to it than you might think.
DOUBT LESS  &  TRUST MORE 
You're curious and keen to explore. Discover and explore your connection to spirit through intuition.
You're confused or unsure, and wonder if you're doing it right. Gain confidence in your intuitive abilities.
You're seeking relief from inner-turmoil.  Bring ease to decision-making, calm the mental chatter, and get over the fear of what other people think.
There isn't just one right way to do it – there's your way.
DISCOVER YOUR WAY
Combining energy-work/reiki, akashic records, intuitive messages and imagery, mediumship, yoga nidra, guided relaxation, & coaching – I help you discover and develop your own intuitive connection.
~ Discover how simple & fascinating it can be to develop your intuitive abilities.
~ Explore what exists beyond perception by your five-senses.
~ Gain trust in your intuition and receive messages from spirit.
~ Use your intuitive connection to bring ease to decision-making.
~ You'll find clarity, resolution and relief become merely byproducts of an adventure with spirit.
All sessions currently offered remotely – typically over Zoom or phone. Email or other messaging platforms could be used, depending on preference.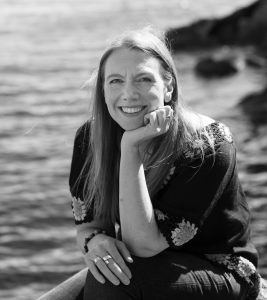 Carla Grundison, BSc
Intuition Development Coach
I'm so glad you're here!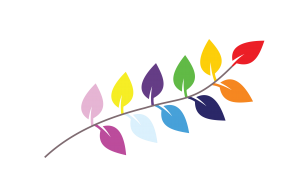 I welcome folks of all races, backgrounds, cultures, sexual orientations, & gender identities and expressions in my practice.
For folks with disabilities:  I will do my best to learn from you about adjustments I could make to help you best experience the session.
Our intuition is our direct line to source, spirit, & universal wisdom
I help folks discover what magic awaits them in the spirit world, how they can access valuable support and information using their intuition, and how developing this intuitive connection brings so much ease to one's daily life.
SHORT-TERM BENEFITS (...an incomplete list)
Exploration of your inner consciousness, the spirit world, and what can be perceived outside of the five senses
A reprieve from stress, worry, and self-criticism
Time for yourself and self-discovery – time to tune-in closely to your heart and inner wisdom
Clarity about your next step in a situation
Increased trust in your own intuitive abilities
A spark of inspiration & a valuable interruption if you're feeling 'down' or 'off'
Grounding and centering to experience a greater sense of being in the moment
Alleviation of physical pain – energy work can instigate healing on a physical level
LONG-TERM BENEFITS (...another incomplete list)
Relationships & Communication – Improve your ability to share your truth with confidence
Decision-Making – Trust your choices as you connect with what feels right instead of what you think you should do
Resilience – Know that you can get through anything that comes your way
Self-Confidence – Worry less about what people think and feel more at ease
New Perspectives - on your own circumstances, on life and death, and on the world around you.
Compassion increases as you develop a greater sense of connection to others
Reactions & Responses to circumstances and situations become more positive and accepting
Spiritual & Intuitive Connection – Discover and strengthen your intuition & connection to spirit
'Carla has the capacity to teach about the unseen world in a way that's approachable and digestible.
[She] is one of the most genuine and open-hearted healers I know. Anyone would be lucky to receive her generous spirit and her deeply empathic skills. Thank you Carla!' ~Josette LeBlanc
Do you resonate with any of the following? 
You have doubts & questions about spirit guides, angels, energy work, etc. - but curiosity is nudging you to learn more. Read more...
You're trying to practice newfound intuitive abilities, not sure if you're doing it right or whether to trust the messages you're getting. Read more...
'Was that my intuition, a spirit guide, or did I just imagine it?' 'I'm don't know if that's the message I'm supposed to be getting … how do I know for sure?' Sound familiar? Get support and coaching to get you past the doubt and on to trusting the messages you're receiving. Use and expand your abilities with ease and confidence. Learn more about working with me,  or go right to the 4-week Exploration The Confidence Builder.
You focus - more than you'd like to - on what others might think of you, what you say, or the actions you take. Read more...
This isn't just 'who you are.' Connecting to your intuition, to spirit, to what is beyond perception by your five senses – can help you gain confidence, fear less, and stop doubting yourself. Let go of concerns about whether or not you made the 'right' decision, & get to a place of simply trusting your choices.  Learn more about working with me or go right to the 4-week Exploration The Confidence Builder.
Something is causing you stress or inner turmoil. You want to find peace and a way to move forward. Read more...
Intuitive work can be a refreshing alternative or complement to more traditional forms of counselling or other therapy when you are working through something or just feeling out of sorts. You may discover a new approach to an issue, a way to make peace with an experience or circumstance, finally make the decision or the find the best next step in a part of your life. Learn more about working with me or go right to the 4-week Exploration The Salve.
Learn to trust your own intuitive abilities – without abandoning logic and reason.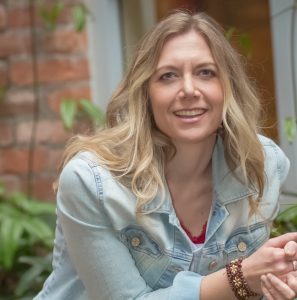 I'm about:
~ tuning-in & clearing on an energetic level,
~ offering insights & messages from spirit,
~ helping you get tuned-in to strengthen your own connection to spirit and your intuition.
I'm not about telling you 'how it is' in absolutes – about you, the intuitive insights I receive, or the spiritual world., nor do I tell you what decision to make or what the future holds.
My role is to help you discover and trust your own answers – that inner wisdom you have, within.
Learn more about me.
Connecting to spirit is simpler than you might think, & brings so much ease to your daily life.
All sessions are currently offered online by Zoom or by phone.
Let's connect to see if working together feels like a good fit.