Intuition Development • Carla Grundison, BSc
Beyond our five senses, beyond our ability to think things through with facts, figures, and logic – is our intuition.
Through intuition we can access meaningful insights and guidance – too often overshadowed by the chatter of the thinking mind.
Tuning-in and strengthening our intuitive connection allows us to receive information that can make our lives easier, help us feel calmer and more confident. 
~ Discover how simple & fascinating it can be to tap in to your intuitive abilities.
~ Explore what exists beyond perception by your five-senses.
~ Gain trust in your intuition and receive guidance to help you in your day-to-day life.
~ Use this intuitive connection to bring ease to decision-making.
Helping you discover the clarity, ease & relief that comes from trusting your intuition.
From the right decision to make in a given situation, to your life purpose, to doubts and questions you have about the intuitive work you're already doing – you have access to the answers you seek. Intuition development is about helping you find and trust those answers. Clarity, resolution & relief are just a few of the byproducts of a stronger intuitive connection.
SHORT-TERM BENEFITS (...an incomplete list)
Exploration of your inner consciousness and wisdom, and what can be perceived outside of the five senses
A reprieve from stress, worry, and self-criticism
Time for yourself and self-discovery – time to tune-in closely to your heart and inner wisdom
Clarity about your next step in a situation
Increased trust in your own intuitive abilities
A spark of inspiration & a valuable interruption if you're feeling 'down' or 'off'
Grounding and centering to experience a greater sense of being in the moment
Alleviation of physical pain – our intuition can offer insight and instigate healing on a physical level
LONG-TERM BENEFITS (...another incomplete list)
Relationships & Communication – Improve your ability to share your truth with confidence
Decision-Making – Trust your choices as you connect with what feels right instead of what you think you should do
Resilience – Know that you can get through anything that comes your way
Self-Confidence – Worry less about what people think and feel more at ease
New Perspectives – on your own circumstances, on life and death, and on the world around you.
Compassion increases as you develop a greater sense of connection to others
Reactions & Responses to circumstances and situations become more positive and accepting
Spiritual Connection – It may offer an opportunity to explore or strengthen a spiritual  connection
I'm so glad you're here!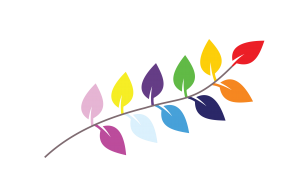 I welcome folks of all races, backgrounds, cultures, sexual orientations, & gender identities and expressions in my practice.
For people with disabilities:  I will do my best to learn from you about adjustments I could make to help you best experience the session.
'Carla has the capacity to teach about the unseen world in a way that's approachable and digestible.
[She] is one of the most genuine and open-hearted healers I know. Anyone would be lucky to receive her generous spirit and her deeply empathic skills. Thank you Carla!' ~Josette LeBlanc
Do you resonate with any of the following? 
You have questions - maybe even doubts - about intuitive work, but curiosity is nudging you to learn more. Read more...
You're trying to practice newfound intuitive abilities, not sure if you're doing it right or whether to trust the messages you're getting. Read more...
You focus - more than you'd like to - on what others might think of you, what you say, or the actions you take. Read more...
Something is causing you stress or inner turmoil. You want to find peace and a way to move forward. Read more...
Intuitive work can be a refreshing alternative or complement to more traditional forms of counselling or other therapy when you are working through something or just feeling out of sorts. You may discover a new approach to an issue, a way to make peace with an experience or circumstance, finally make the decision or the find the best next step in a part of your life. Learn more:  Working with me or What a session is like, or go right to The Salve/Mini Salve, the Intuition Development Course, or check out a  Single Session.
Learn to trust your own intuitive abilities – without abandoning logic and reason.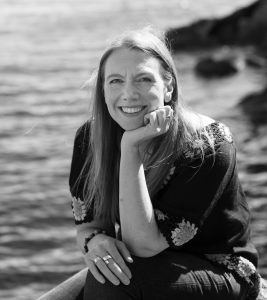 Carla Grundison, BSc
Intuition Development Coach
After 40+ years of left-brained problem-solving and working in roles where I found solutions primarily using facts and logic alone, I was often anxious and feared the worst possible outcomes. Over time – fueled by curiosity as well as skepticism – I discovered the value that intuitive messages, visualization, and what some might refer to as simply our imagination can have in bringing us more peace and less fear.
Logic and fact-driven investigation need not be abandoned altogether, but hunches and ideas that seem to arise out of thin air also hold incredible valuable and are worth exploring rather than dismissing.
Day-in, day-out we're moving back and forth along what I call the intuition continuum, making decisions and assessing our environment, our interactions with others, our thoughts – using anywhere from 100% facts and logic to 100% intuition and only what feels right.
Most of us tend to favour the fact and logic end of the spectrum, often dismissing and undervaluing the intuitive guidance we receive.
What I offer is for people keen to explore further toward the intuition end of the continuum – strengthening and gaining clarity around their intuitive connection, discovering its benefits, and learning to use it along with the thinking mind (not instead of it).
There isn't just one way, there's your way.
Discover your way.
All sessions are currently offered online by Zoom or by phone.
Let's connect to see if working together feels like a good fit.