Carla Grundison, BSc
Intuitive Coach & Energy Practitioner
Helping folks tune-in to their intuition & connect to spirit.

I welcome folks of all races, backgrounds, cultures, sexual orientations, & gender identities and expressions in my practice.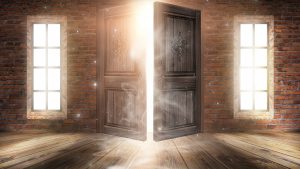 Connecting to spirit is much simpler than you might think.
It brings ease to your daily life. 
It can be a source of endless fascination.
Working with me is a bit like going on a guided journey - without even leaving town
As a spiritual tour guide, I guide you on an inner exploration.
Finding resolution to an issue or gaining a sense of inner peace are simply byproducts of the journey.
Much like the value that comes from ditching your usual routine when you're on vacation, or the invigoration from of taking in new scenery when visiting somewhere new – working together on your spiritual connection can be just as refreshing.
From building your confidence to working through a particular issue to exploring the akashic records – each session is an adventure, all the while strengthening your own intuition – which is your direct link to the spirit world.
Work With Me
'Carla has the capacity to teach about the unseen world in a way that's approachable and digestible.
[She] is one of the most genuine and open-hearted healers I know. Anyone would be lucky to receive her generous spirit and her deeply empathic skills. Thank you Carla!' ~Josette LeBlanc
Key benefits of intuitive work
Greater ease in decision-making
Increased confidence and resilience
A brighter outlook on:
•  your own circumstances
•  life and death
•  your relationships
•  the world around you.
Learn more about benefits of intuitive work. 
Do you resonate with any of the following?
You have doubts and questions about intuitive work but also a deep curiosity nudging you to learn more.
You struggle with self-doubt, possibly fearing what others think of you, what you say, or the actions you take.
This isn't just 'who you are.' Connecting to your intuition, to spirit, to what is beyond perception by your five senses – can help you gain confidence, fear less, and stop doubting yourself. Let go of concerns about whether or not you made the 'right' decision, & get to a place of simply trusting your choices. 
Learn more about working with me
 or go right to the
4-week Exploration The Confidence Builder
.
You're trying to practice newfound intuitive abilities, not sure if you're doing it right or whether to trust the messages you're getting.
'
Was that my intuition, a spirit guide, or did I just imagine it?' 'I'm don't know if that's the message I'm supposed to be getting … how do I know for sure?'
Sound familiar? Get support and coaching to get you past the doubt and on to trusting the messages you're receiving. Use and expand your abilities with ease and confidence.
Learn more about working with me,
 or go right to the
4-week Exploration The Confidence Builder
.
Something is causing you stress or inner turmoil. You just want some peace and a way to move forward.
Intuitive work can be a refreshing alternative or complement to counselling or other therapy when you are working through something or just feeling out of sorts. You may discover a new approach to an issue, a way to make peace with an experience or circumstance, finally make the decision or the find the best next step in a part of your life.
Learn more about working with me
 or go right to the
4-week Exploration The Salve
.
Exploration for folks curious about the spiritual world and what can be perceived beyond the five senses
Guidance for those eager to develop and really gain trust in their own intuitive abilities
Intuitive insights and energy work for those keen to find clarity & experience deep relaxation
My role is to help you discover and trust your own answers, deep within.
Trust your intuitive abilities – without abandoning all logic and reason.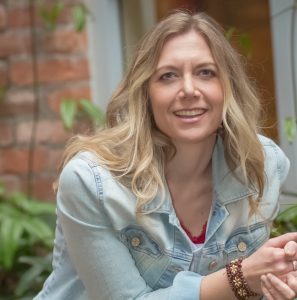 Carla Grundison, BSc
Intuitive Coach &
Energy Practitioner
I'm about:

~ tuning-in & clearing on an energetic level,
~ offering insights & messages from spirit,
~ helping
you
get tuned-in to strengthen your own connection to spirit and your intuition.
I'm not about:
~ telling you 'how it is' in absolutes – about you, the intuitive insights I receive, or the spiritual world.
~ giving you the right decision to make or what the future holds.
Learn more about me.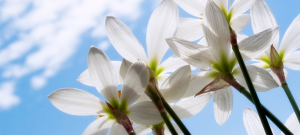 'What a tremendous session! Wow. Thank you for your help. This was a big deal for me. So many beautiful connections, I'm so very grateful. Very well done. You have incredible gifts Carla, I am inspired by your grounded, calm and very professional caring demeanour. Keep up the exceptional work.' ~April
When it comes to tuning-in to your intuition & connecting to spirit
there isn't one right way. There's your way.
DISCOVER YOUR WAY.
All sessions are currently offered online by Zoom or by phone.
Let's connect to see if working together feels like a good fit.