Working with our intuition is very individual. What it means to us, how we use it, and what we gain from it is as unique as we are – and is continually evolving and shifting. There is no one universally correct answer for everyone. 
My role is to help you discover and trust your own way and the answers you uncover.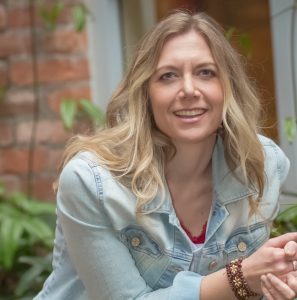 I'm about tuning-in on an intuitive level and offering up ideas and possibilities, holding space and allowing you to notice what resonates, my goal being to help you gain confidence in your own intuition.
I'm not about telling you 'how it is' in absolutes, about -you, the intuitive insights either of us receive or exactly what they mean to you, what exists beyond our five senses – nor do I tell you what decision to make or what the future holds.
Learn more about me.
Let go of the complexities – simplicity is key. 
Ditch the 'shoulds' and 'supposed-tos'.
Be opened up to ideas and possibilities.
Discover and trust what feels right.

I hold space & offer gentle guidance – sharing possibilities and messages from spirit.
A session with me INCLUDES...
Being heard, without judgment.
Being guided into relaxation, and into an inward, meditative experience.
Talking and interaction to varying degrees depending on what we're working on. 
Shifting and clearing on an energetic level, as desired or deemed valuable for you.
Guidance to tune-in, explore, and discover.
A sharing of messages and images, and an invitation for you to notice what resonates.
Useful take-aways and insights. 
A session with me is NOT...
It's not fortune-telling. I don't predict your future or tell you what will happen. ~You may find you are able to envision more clearly what you desire for your future, or in which direction you feel called to go, but there are many possible outcomes.

It's not about me healing you, per se. ~ The shifting of energy may provide a spark for healing within you, and can generate clarity around the direction to take in order to resolve an issue.
It's not about being told whether something is a good idea or the right decision to make. ~ Clearing away the mental chatter will help you sense more clearly what feels right for you. 
It's not about being told 'how it is' as an absolute. ~ I'm not prescriptive or directive. There isn't just one right answer.
What you might experience in a session (...an incomplete list)
Everyone will experience energy in a unique way. A person may have a very different experience from one session to the next. It's important to release expectations of anything specific occurring,and to resist the temptation to compare your experience to anyone else's.
That said, here are some things that may occur (certainly an incomplete list).
• Images, shapes, colours coming into your mind's eye
• Muscle twitches, tingles, shivers, goosebumps, or warmth
• Sensation of gentle pulling or pushing, as though by magnet or light pressure
• Sounds, music or words in your awareness
• A spacey feeling, a dream-like state
• Such deep relaxation that you fall asleep
• Nothing notable at all
The awareness (or lack thereof) of something happening physically or otherwise during a session, or the intensity of what occurs, does not suggest that the session was more or less valuable to you than a previous session – or than another person's session. It is simply indicative of your own conscious awareness of the experience at that time on that day.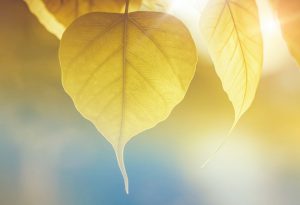 'Such an awesome session. There really were sooo many synchronicities. Thank you very much Carla. I get emotional just thinking about the weight you lifted. How light my heart feels – there's no longer that pressure, what felt like a rock sitting there is gone – I can feel again.' ~Sheri
All sessions are currently offered online by Zoom or by phone.
Let's connect to see if working together feels like a good fit.