4-Week Inner Exploration:  The Stress Reliever
For those feeling stressed-out, overwhelmed, stuck in a cycle of overthinking – seeking relief, support, & a way to feel calmer and more grounded.
Four weeks of deep relaxation sessions, intuitive energy clearing and messages from spirit – all designed to support your inner peace.
You're stressed-out – seeking refuge & peace amidst the chaos.
What The Stress Reliever is all about:
~ 4 weeks of deep relaxation twice per week which includes energy clearing and messages from spirit and the akashic records.
~ Relief and a reprieve from stress. Getting you connecting in to your heart, intuition, and guides – giving you tools to support you beyond the sessions.
~ While my goal is to offer you deep relaxation and a reprieve from stress, I don't make promises of resolution to what is causing the stress; these can be deeply-rooted. However, the shifting of energy and grounding nature of the sessions can spark healing in often unexpected ways.
~ A more meditative, inward focused experience than other Inner Explorations.
~ I do promise you will have my full-attention and my heart-centred focus for your highest good during our time together.
Well-suited to you if you're:
~ Feeling overwhelmed, overthinking, stressed-out.
~ Open to guided meditation and visualization practices, & curious what intuitive insights may be available to help you find relief and a sense of calm.
~ Not holding specific expectations such as instantaneous healing or resolution.
~ Interested in frequent connection over a 4 week period.
What's included over the 4 weeks:
1hr one-on-one session by Zoom or phone
3.5hr (7x30min) one-on-one sessions by Zoom or phone
Connection to me by text/messenger for the 4 weeks and beyond.
Price:
$400. Canadian dollars. GST will be added for Canadian residents.
Savings of $140 – booking 4.5 hours of sessions one by one would be $540.
'BUT... will it be worth it?' ... you wonder
How about this:
I will give you a full refund if you don't find working with me to be worthwhile. 
Want to test the waters with a session or two, first? 
Try a Single Session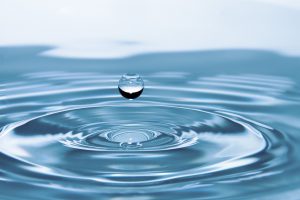 All sessions are currently offered online by Zoom or by phone.
Let's connect to see if working together feels like a good fit.