Being an open-minded skeptic is healthy. 
It's the closed minded skeptic who keeps humanity at a standstill.
~ Elisa Medhus, MD, in My Son and the Afterlife.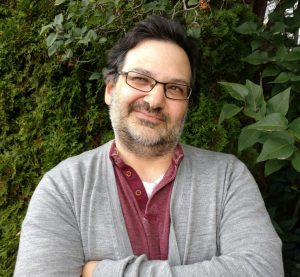 Some of you may be uncertain about the validity of reiki and energy healing practices, which are often put in the category of pseudoscience. You may wonder: Is there really anything to this energy healing? In a session, is anything even happening? Maybe this "reiki master" just waves their hands over me while playing some new age music, and tries to fool me into thinking that some sort of healing is taking place; but will this even help me? 

I know that many people have these doubts and questions comes from the fact that I used to have these thoughts, too.  By nature, I'm a skeptical person too.
We all want confidence in any healing modality we're using to help ourselves. We want trust that we are receiving genuine care and a useful treatment. 

Early on in my journey with reiki I wanted to focus on the science behind it, keen to really understand exactly how it worked. But often, and honestly – not really grasping the "how" myself.  As I continued practicing due to the value I found in it (despite not really understanding the "how" or "why" it worked, per se) I was buoyed by the impact, benefit, and results that came from it.  My focus shifted away from the science behind it, searching for formal proof or studies, and ultimately toward the results and experiences – mine, and those of my friends and clients. This is what has kept me in this field, doing sessions on myself and others.

However, always curious, and keen to reach the doubters out there – I thought to look at what has been published in studies related to reiki, and thought you might be, too.

********

March 6, 2021 – Netflix recommendation  –  Great Netflix mini-series documentary, Surviving Death – six episodes including interviews with people who have had near-death-experiences, mediums, and amazing stories of reincarnation. Check it out. The skeptic is well-represented in this series.

********

March 17, 2020 – Book recommendations for the skeptic – about death, life after death, spirits, and the astral realm.  Worth reading or getting on audiobook.  I absolutely loved both of these books.

My Son and the Afterlife, by Elisa Medhus, MD  – A mom, and medical doctor, incredibly skeptical, shares her experience of connecting with her son after his death.

The Afterlife of Billy Fingers, Annie Kagan – The brother of the author, Annie Kagan, (also a great skeptic) is suddenly killed. She shares her experience of the afterlife as explained by her brother after he crosses over.

They worked very well in the audiobook format for me, as each are essentially a memoir.  So it feels like you are listening to the person telling you their experience.

To the true skeptic, there is still no proof per se, I can't recommend them enough – they are worth checking out.

********

August 2019 – some recent articles worth checking out: 

Information about the use of reiki in European hospitals.  It is worth checking out the rest of Pamela Miles' website on which the article is found, such as her 30+ year journey with reiki including her involvement in implementing reiki practice and programs into mainstream healthcare programs in the US.

Two articles on reiki in US hospitals – one article from 2014 (worth checking out the comments in this article, as well – quite a few are very well-written, by experienced healthcare practitioners offering their first-hand experience), as well as a recent 2019 article which includes an interview with a post-doctoral scholar at Harvard studying the effects of energy healing.
*********

While I have only scratched the surface on the topic in scientific and medical journals recently, so far I have found many studies – over 3400 peer reviewed journal articles – when I searched on "reiki" in a university online library. Many showed not only that reiki had a statistically significant positive effect on the group receiving reiki versus a control group, but I was pleased to see there were many studies looking at – and showing significant benefits – when comparing a group receiving reiki to a group receiving "sham" or "mock" reiki, i.e. someone not trained in reiki but going through the motions, or pretending to provide a reiki session. There were distinct statistical differences between the mock/sham reiki group and the reiki group, making it clear that reiki itself (not just going through the motions) had a significant effect on the various ailments studied.

Not all studies came with statistically significant results; but such studies I have seen so far concluded that more research is recommended on how reiki could benefit the ailment. This suggests that the findings provided at least enough information to warrant further investigation.

With thousands of journal articles to go through, I have my work cut out for me to find more information to post on this page for you all as time goes on; but here is what I have found so far.

Summary of what I have found: Statistically significant reduction in perceived anxiety and pain levels were confirmed in individuals receiving reiki while undergoing cancer treatment including those receiving chemotherapy, as well as in individuals having recently undergone surgery (cesarian), and also those about to go into surgery. Reiki had a positive effect on lowering abnormally high blood pressure, and it was determined to be a favourable complementary treatment for this ailment. Studies also focused on individuals who were at risk of burnout syndrome, such as nurses and mental health clinicians, with positive results in reducing burnout.

I have yet to find any journal articles on Metatronia Therapy or Akashic Records. For now, these sessions must fall to the category of focusing less on the science and more on the resulting feelings and healing one experiences on an individual basis.

I leave you with something I heard someone say years ago right after her first reiki session:  Well, I felt relaxed afterward, but I could have done that myself by just laying in a room listening to soft music on my own.

If you can find what you need on your own by laying silently in a room, or playing soft music, or meditating – I say:  do it!  That is fantastic – good for you! Just do that!!  I am not being facetious or glib; I am completely genuine. Do it!  But if that is not enough, or you're not making time for yourself at home to do that, or you're looking for something different, or a little more than simple relaxation – consider trying an energy session to see what it's like.

What's the worst that can happen? I think it's pretty clear (from the studies above and comments my clients have shared) that you'll feel quite relaxed after a session and likely much more.  But if relaxation was all you were to get out of the session, in today's stressful times of doing more with less, and finding we never seem to have or make enough time for all the tasks we think we need to do, moving from one commitment to the next – feeling relaxed is a pretty great outcome, and something none of us feel nearly enough.

———————

Details on the studies mentioned in "Summary of what I have found" (above), with references:

In a three year study of the effect of reiki on pain and anxiety in cancer patients, Birocco et. al. found that "overall, the sessions were felt helpful in improving well-being, relaxation, pain relief, sleep quality and reducing anxiety. Offering Reiki therapy in hospitals could respond to patients' physical and emotional needs. … Statistically significant changes in the mean anxiety scores before and after each treatment were observed."  Am J Hosp Palliat Care. 2012 Jun;29(4):290-4

I found a few studies on reiki in relation to burnout syndrome in nurses and mental health clinicians. Rosada et. al. found that "reiki was statistically significantly better than sham Reiki in reducing burnout among community mental health clinicians." Journal of Alternative & Complementary Medicine. Aug2015, Vol. 21 Issue 8, p489-495.

In nurses suffering burnout, "the application of Reiki in nurses diagnosed with Burnout Syndrome has beneficial effects on concentration of salivary IgA [important factor in the immune system] and blood pressure."  Revista Latino-Americana de Enfermagem. 2011; 19(5):1132-1138.

In a 12 week study on 575 patients, providing 22 Reiki sessions per patient in a community health clinic serving homeless and vulnerable populations, "client pain levels were reduced after the Reiki treatment. … Postsession satisfaction surveys indicated that Reiki treatment was valued by all of the clients receiving it and that it was helpful in promoting comfort and relaxation. The students gathered qualitative descriptions from clients after the treatment, such as "I have such relief from my headache; I will be able to manage" and "I feel so much more relaxed; I wish the session could last longer." The interdisciplinary students were able to conjecture that the qualitative findings in the current study supported the findings of Fleisher et al. (2014), where participants of Reiki perceived benefits of profound relaxation and heightened spiritual well-being."  Journal of Nursing Education. 2014;53(9):541-543

In a study on older adults in retirement communities, the effect of reiki on their "anxiety, depression, pain, and physiological factors" was studied. "Significant differences were observed between the experimental and treatment groups on measures of pain, depression, and anxiety." Research in Gerontological Nursing, Jul2010; 3(3): 187-199.

Looking at reiki on anxiety in patients preparing themselves for surgery, "…results showed Reiki to be statistically significant on heart rate, systolic blood pressure, and anxiety scales in preoperative women as compared to music alone. … Therefore, Reiki could be utilized as a complementary therapy in the preoperative area to help alleviate anxiety." (In this study music was also studied as a form of relaxation for those in a preoperative state.) Journal of PeriAnesthesia Nursing. Volume 25, Issue 3, June 2010, Page 196.

Studying the effect of reiki on hospitalized patients after acute coronary syndrome, Friedman, et. al. found patients to have improved emotional state, and other benefits. "Further study is needed to evaluate whether Reiki treatment may represent a long-term nonpharmacologic approach to improving … prognosis after ACS." Journal of the American College of Cardiology. Volume 56, Issue 12, 14 September 2010, Pages 995-996.

Fortes Salles, et. al. looked at hypertension. "Reiki had a positive effect on reducing abnormal blood pressure, suggesting to be a complementary technique for the control of hypertension." Acta Paulista de Enfermagem, vol.27 no.5 São Paulo Sept./Oct. 2014

A study on post-cesarean delivery pain and anxiety was done on 90 women, randomly divided into control and reiki group, and "results showed that Reiki application reduced the intensity of pain, the value of anxiety, and the breathing rate, as well as the need for and number of analgesics." Pain Management Nursing, Volume 16, Issue 3, June 2015, Pages 388-399.
All sessions are currently offered online by Zoom or by phone.
Let's connect to see if working together feels like a good fit.